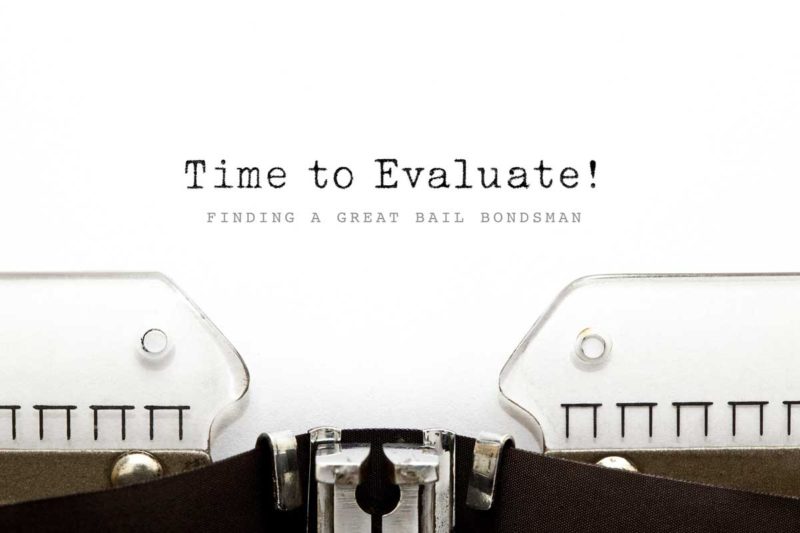 08 Jul

3 Questions To Ask Before Hiring a Bail Bondsmen

Nobody wants to get arrested, or find out that a loved one has gotten in trouble with the law, but in some cases you can't avoid it and you need the help of a company that offers bail bonds. In those situations it's important to know that you are hiring a trustworthy and reputable bail bondsman so you get the money you need to get yourself or a loved on out of jail quickly. Here are three important questions to ask before you hire any bail bondsman.
1. WHAT DO YOU CHARGE FOR BAIL BOND SERVICES?
In California a Los Angeles bail bondsman is required by law to charge at least 10 percent as a minimum. There are unscrupulous bail bond companies out there that might offer discounted rates in an effort to bring in business, but in most cases they are probably not a reputable company, so you may not want to trust them with what could essentially be your only chance to stay out of jail.
2. MAY I SEE YOUR LICENSE?
California bail bond companies are licensed and regulated by the California Department of Insurance (DOI). Some of these companies try to operate outside the law to avoid regulations and fees, but dealing with them is risky because it can be much more difficult to seek recourse in cases if you are a victim of a bail bond scam. Checking on the license of a bail bond agency also helps you identify whether they have a restricted or suspended license, or history of complaints or customer service issues.
3. CAN I GET THAT IN WRITING PLEASE?
Never make a payment to a bail bondsman without a written bail contract. This document should outline the bail amount, payment terms, fees and payment schedules, any applicable interest rates, and how much you might owe in the event the defendant fails to show up in court. Get it all in writing so you and the bail bondsman can remember all the terms of the agreement and you won't be victimized by a bail bondsman trying to swindle you.
NEED A LOS ANGELES BAIL BONDSMAN?
Discovering the need for bail can be stressful, but asking the right questions can ensure that the defendant gets out of jail quickly and is able to go through the legal process without any bail-related issues. Call us today if you're in need of bail bonds services near Van Nuys, Simi Valley, Santa Monica, Beverly Hills and the greater Los Angeles area.