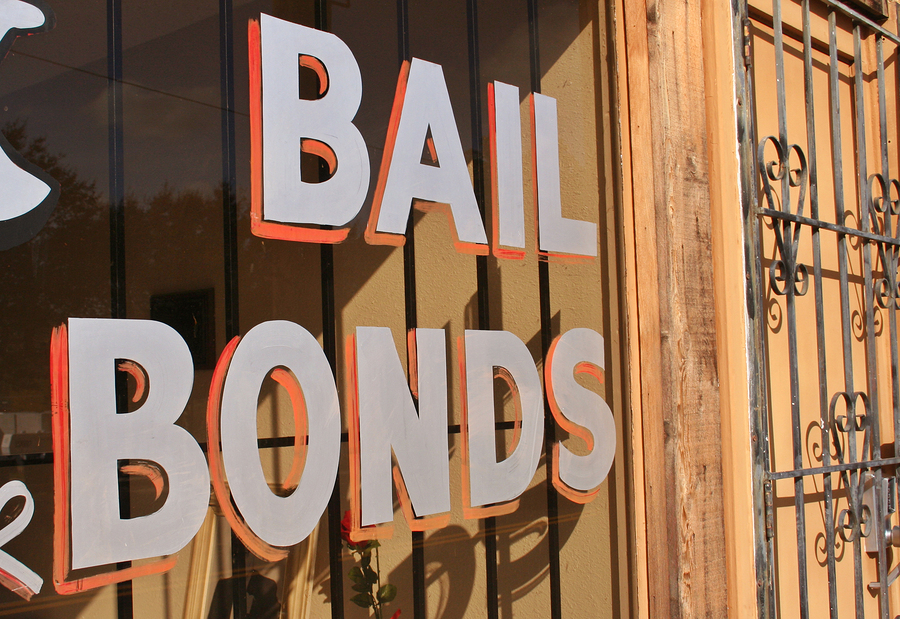 08 Aug

4 Questions to Ask a Bail Bonds Agent Before Hiring Them

No one ever wants to be in the position where they need to hire a bail bonds agent, because, of course, that means that you've been arrested for a crime. But things happen and sometimes we find ourselves or loved one in a tight position with the law. When this happens, you will need to know all of your options when it comes to getting out of jail. For non-serious crimes, like murder or rape, the accused is given the option of posting bail so they don't have to sit in the jail awaiting their court appearance. During this situation, you will probably look into hiring a bail bonds agent to help get your loved one out of jail without having to hand over the cash yourself. And even though you may be anxious to help your loved one, you shouldn't rush this process and go with just any bail bonds service. Follow our guide below and be sure to ask these questions when speaking to a bail bonds agent before hiring them.
An Overview of What Goes into Posting and Paying Bail
After you or a loved one is arrested, you will most likely be given the option to make bail. Bail is a specific amount of money that needs to be paid in full to get someone out of jail and allow them to spend the time at home while they wait for their court appearances. As long as the accused makes all of the court dates as promised, the bail amount will be returned in full. If the accused misses any court dates, then the court keeps the bail money. The amount of bail that is set is determined by the crimes committed and may or may not be more money than you or a loved one has available.  That's where a bail bonds agent comes in. They work with people who have been arrested or their loved ones to help them get out of jail to wait for their court date at home, even if they don't have the cash available.
Question #1: How Much Does Your Service Charge?
In the majority of states, the minimum a bails bond service can charge their clients is 10% of the total bail amount, and the maximum they can charge is 20%. And in other states, bail bonds agents charge a flat fee. So when speaking to a bail bonds service to decide which one is right for you, be sure to ask them how they charge and ask what would be the total amount you'd pay depending on the total bail amount. Remember to keep these numbers in mind, because then you'll know if the company charges more than 20%, they aren't charging fairly or legally. And be wary of companies that charge less than 10% because that is also against the law and is most likely the sign of an unreliable and unprofessional bail bonds agent. When you are trying to get a loved one out of jail, you want to do it the right way and not take on any unnecessary risks that may hurt you more.
Question #2: Is Your Business Licensed?
It is required to get a valid license from the state of operation to be a professional bail bonds agent. That doesn't mean that you won't come across a company that doesn't have a license because there are plenty of people out there that want to remain under the radar of the government and will try and take your money without any valid promise of following through on their end of the deal. If you or a loved one has been arrested, the last thing you want to do is get involved with an unscrupulous business owner who is breaking the law. Make sure you are only dealing with licensed bail bonds agents and that they don't have a restricted or suspended license by checking with your state's licensing agency.
Question #3: Can I Receive a Copy of the Contract?
Whenever you work with a professional service, you want to be sure to get a written contract that details all of the terms of the bail agreement in full. This way you know exactly what you are paying for and that there can't be any surprises later on. The contact should include the type of bail, the length of time that the bail is out, and all other details of the contract. When someone close to you has been arrested, it can be a stressful and overwhelming time. You probably won't remember each little detail of the bail agreement and a contract exists to keep you informed about what you owe to the bonds agent, the payment schedule, any fees and interest rates, and other information.
Question #4: How Long Have You Been Helping People Pay for Bail?
Many people get into the bail bonds industry to make a quick buck by preying on people's desperation to get themselves or a loved one out of jail. But those aren't the kind of businesses you want to work with. If they are brand new and haven't taken all the steps necessary to provide a reliable service, then they could be out of business before they even complete the terms of your bail agreement. You would then have to pay another bail bond company for their services and be out more money and more frustration. It is best to hire a bail bonds company who has plenty of experience in this business, who has gone through the trials and errors to learn what works best and is fair to clients, and who has built a positive reputation with the local community, and courts and jails in the area.
Don't make an arrest any more troublesome than it needs to be. Choose a bail bonds agent with good rapport with the local justice system and you will be much more likely to get out of jail as soon as possible and without hassle.
If you or a loved one has recently been arrested for a crime in Los Angeles, San Diego, or Orange County, contact Armstrong Bail Bonds today. We can help make the transition from jail to awaiting a court date as seamless and stress-free as possible.