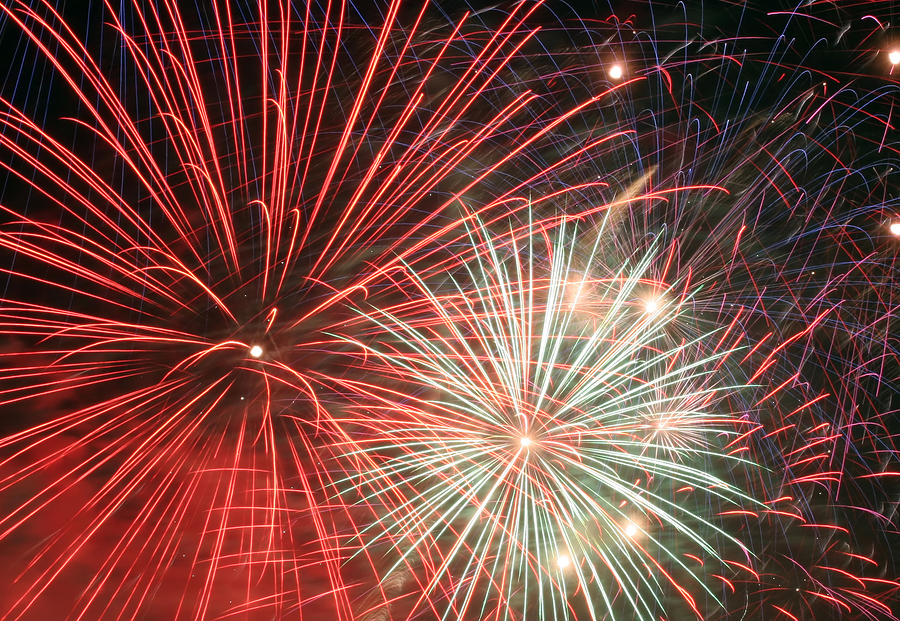 28 Jun

Fireworks in California: What You Need to Know for a Safe July 4th

It should come as no surprise that thousands of injuries and accidents occur every year on the Fourth of July. According to the Los Angeles Times, July 4th is America's deadliest holiday, with an estimated death toll of nearly 400 fatalities in 2014 alone. Mishaps involving fireworks are common on the Fourth, but they can be prevented with common sense, and knowing firework safety and laws regarding their purchase and use.

If you would like to avoid tragedy this Fourth of July and ensure it is safe and fun for everyone, follow our safety tips and understand the law in regards to where and how fireworks can be used.
Where are Fireworks Legal in Southern California?
You may be surprised to learn that the majority of cities in major counties in southern California ban all types of fireworks including "safe and sane" fireworks. There are 39 cities in Los Angeles County that permit safe-and-sane fireworks, and 49 cities that ban them. Major cities like Los Angeles and San Diego ban all types of fireworks.
Here are the counties in SoCal where certain, state-approved fireworks are legal. If your city is not on the list, you cannot buy or use any type of firework on public or private property.
Imperial County
Brawley
Calexico
Calipatria
Westmorland
Winterhaven
Los Angeles County
Alhambra
Artesia
Azusa
Baldwin Park
Bell
Bell Gardens
Bellflower
Carson
Commerce
Compton
Cudahy
Downey
Duarte
El Monte
Gardena
Hawaiian Gardens
Hawthorne
Huntington Park
Industry
Inglewood
Irwindale
La Mirada
La Puente
Lakewood
Lawndale
Lynwood
Maywood
Montebello
Monterey Park
Norwalk
Palmdale
Paramount
Pico Rivera
Rosemead
Santa Fe Springs
South El Monte
South Gate
Temple City
Vernon
Orange County
Buena Park
Costa Mesa
Fullerton
Garden Grove
Santa Ana
Stanton
Villa Park
Westminster
Riverside County
Blythe
Cathedral City
Coachella
Desert Hot Springs
Indio
San Bernardino County
Adelanto
Barstow
Chino
Colton
Fontana
Grand Terrace
Rialto
San Bernardino
Ventura County
What are "Safe and Sane" Fireworks?
"Safe and sane" fireworks refer to fireworks that do not fly or explode. Qualifying fireworks will display the safe and sane logo on the packaging when they will be available for purchase starting noon on June 28th through noon on July 6th unless a local ordinance is adopted and limits these dates.
What Kinds of Fireworks Are Illegal?
All illegal fireworks that aren't allowed in any city include sky rockets, bottle rockets, roman candles, aerial shells, firecrackers, and other types that explode, shoot into the air, or move on the ground in an uncontrollable manner.
What Happens if I Purchase Illegal Fireworks or Use Them in a City Where They're Illegal?
The state of California issues a zero tolerance for illegal firework use. It is illegal to buy or sell, transport, or use illegal fireworks that don't have the "safe and sane" logo, or to use them in a city that does not allow any type of firework use. If you are found breaking either of these laws, you can be fined to up to $50,000 and be required to spend up to one year in jail.
How Can I Prevent Accidents and Have a Safe Fourth of July?
To prevent injuries and fires from fireworks this Fourth of July, make sure that fireworks are allowed in your specific area; make sure the fireworks have the "safe and sane" logo; buy from only legitimate companies; have a bucket of water nearby to stop fires; read firework instructions before using; dispose of fireworks in water; do not alter fireworks; make sure there are no flammable materials near fireworks; never allow children to use fireworks; use fireworks outdoors only; light fireworks at a safe distance from people; never point or throw fireworks at others; never re-light fireworks; do not wear loose clothing when lighting fireworks, and never carry fireworks in your pocket.
We hope everyone in southern California has a fun and safe Fourth of July this year by following our firework safety guidelines. We know you will be careful not to break any laws this holiday, but mistakes do happen. If a loved one gets into trouble with the law this July 4th, don't hesitate to contact us and learn how we can get your loved one out of jail with a bail bond.