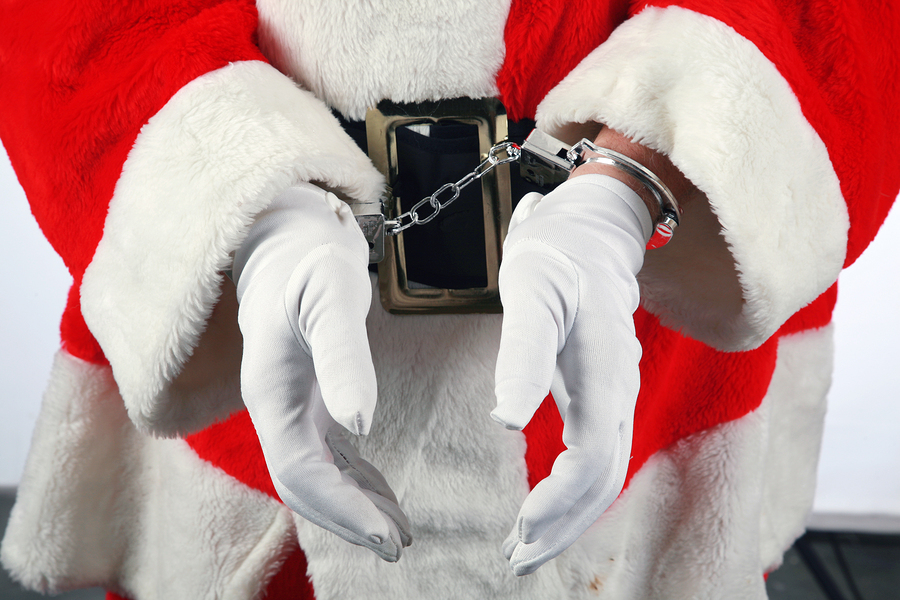 09 Dec

Holiday Crime: What To Watch For & How To Protect Yourself

The Holiday Season is a favorite time of year for many, but vacations to visit relatives, days spent at the mall shopping for Christmas presents, and an influx of Holiday parties make it a great time for criminals to commit crimes, as well. To protect yourself from Holiday theft, assaults, break-ins, and D.W.I charges, Armstrong Bail Bonds offers the following tips for law-abiding citizens:
Tip #1: Keep Credit Cards in Sight
Christmastime is the biggest shopping season of the year, and this means you'll likely be taking out your plastic a lot more when buying presents for friends and family members. To avoid identity theft, always try to keep your card in sight, and voice your concern if an employee tries to take your credit or debit card into a back room or appears to be writing down your information on a separate piece of paper. Online shopping can be dangerous, too; to keep your information from falling into the hands of hackers, only patronize stores with a web address that begins with "https" (secure).
Tip #2: If Possible, Avoid Carrying Cash
Shoppers concerned with identity theft may combat this problem by carrying cash, but hauling around large sums of hard currency presents problems of its own. In general, using credit cards is recommended whenever possible, but if you absolutely must use cash, be sure to keep large bills hidden from view and always be aware of your surroundings when walking through parking lots or around dimly-lit neighborhoods.
Tip #3 Take A Car or Designate a Driver Home From Holiday Parties
Holiday parties are a great way to unwind after a long year, but all the reveling can land you in the slammer (or worse) if you try to drive home after having one too many cocktails. To make sure you don't start the new year off with a suspended license and a $10,000 ticket, take a uber car home or ask a friend to stay sober while you imbibe.
Tip #4: Keep Doors Locked At All Times, Even During the Day
Expensive presents under the tree can look like a jackpot to thieves, and desperate criminals don't often wait until the sun goes down before breaking into your home. To keep your family and possessions safe this holiday season, double-check that your doors are always locked (even if everyone is at home), and arm your family's home security system even for short trips to the grocery store.
Tip #5: Always Park in Brightly Lit Areas
Car break-ins, too, tend to increase during the Holiday Season, especially in big cities like Los Angeles, Chicago, and New York. Make your car an unsavory target by keeping bags and other items in the trunk when you leave the vehicle, always parking under street lamps or in well-lit spaces, and keeping car doors locked at all times, even when you're inside the vehicle.
Is a bail bond on someone's wish list this Holiday Season? If so, contact Armstrong Bail Bonds for the fastest, most knowledgeable bail agents in Southern California!