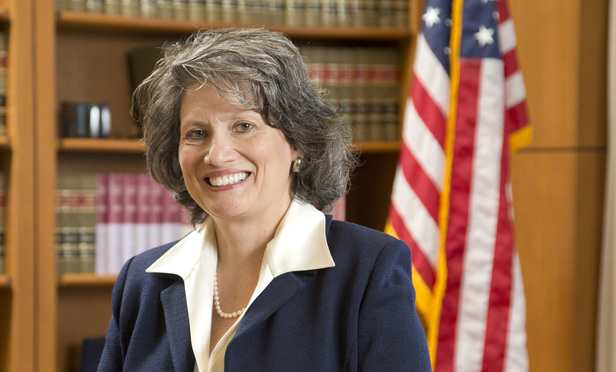 30 Jan

Judge Gonzalez Rogers Defends U.S. Bail System

The latest in a series of attacks on the United States' bail bond system was recently thwarted when U.S. District Judge Yvonne Gonzalez Rogers refused to acknowledge the validity of a class-action lawsuit filed against the State of California. According to plaintiffs Riana Buffin and Crystal Patterson, who were arrested in October 2015 on suspicion of grand theft and assault, respectively, the State of California's bail system "unconstitutionally criminalizes the poor" and violated the women's rights by forcing them to remain in jail for extended periods of time because they were unable to pay their bail or afford a bail bond. Buffin reportedly lost her job at the Oakland airport as a result of her incarceration; he charges were later dropped.

"I understand the big picture," Judge Gonzalez Rogers told Buffin and Patterson's counsel, which included Phil Telfeyan of Equal Justice Under the Law, a Washington D.C.-based civil rights group. "But what I'm looking for is for you to figure out the legal avenue. That's not my job. And I don't see it here."

Though a superficial survey of the bail bond industry may lead one to conclude that bail schedules favor the wealthy and keep lower-class citizens behind bars, bail bond representatives argue that the system promotes public safety and decreases taxpayer spending by giving defendants an incentive to come to court. Aside from the moral and socioeconomic issues surrounding the case, Judge Gonzalez Rogers claimed the bigger problem is that decisions regarding bail are ultimately made by Superior Court judges, and the U.S. Constitution says the state generally can't be sued without the state consenting.

"You can't sue them," Gonzalez Rogers told the plaintiffs. "You want me to issue an order to all of the judges in San Francisco telling them that their orders are unconstitutional?"

In the past year, Equal Justice Under Law has filed nine class action challenges in seven states, citing that bail systems allow the affluent to go free when charged with the same crimes that keep poor defendants in jail awaiting trial. To date, the group has gotten Alabama, Missouri, Mississippi, and Louisiana to reform their bail bond practices, though after the recent legal roadblock thrown up by Judge Gonzalez Rogers, it seems like amending the bail bond system in the State of California – if even possible – could be a more difficult challenge than anticipated.

For more news and information about the bail bond industry, be sure to visit the Armstrong Bail Bonds Blog or Bill's Corner for great articles, tips, and stories.