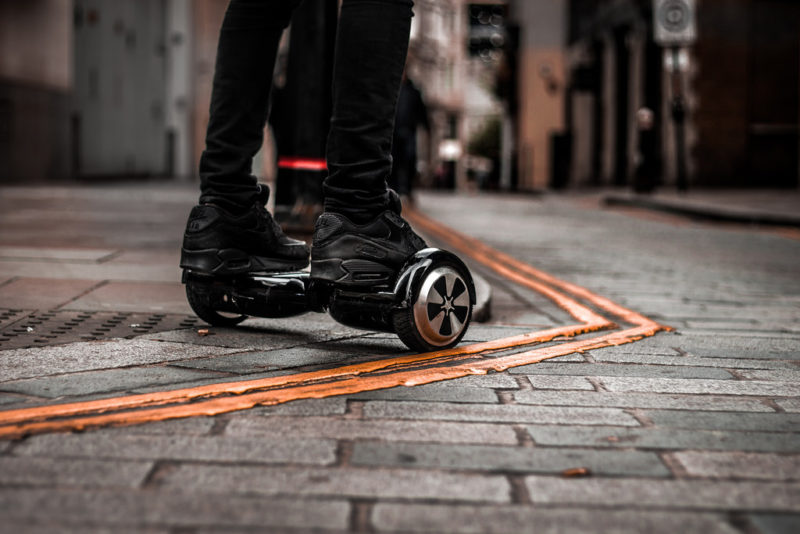 30 Dec

What To Know: New California Laws Regarding Hoverboards

Hoverboards are all the rage this year, and the product's skyrocketing popularity has made it one of the must-have gifts for the holiday season. But before you go out and buy one of these futuristic self-balancing scooters for your son, daughter, boyfriend, wife, or even for yourself, you should know about the new California Hoverboard Laws set to take effect on January 1st, 2016.

Perhaps in response to the growing prevalence of electrically motorized boards (defined by the California State Highway Patrol as "a wheeled device designed to be stood on and powered by electronic propulsion, going no more than 15 miles per hour") on sidewalks in cities like Los Angeles, San Francisco, Sand Diego, and throughout Orange County, California Governor Jerry Brown recently reversed a law that banned Hoverboards from public streets. The new legislation, which takes effect at the beginning of the new year, will allow Hoverboard riders to use bicycle lanes, pathways, and roadways, as long as the rider doesn't exceed more than 35 m.p.h.
Other Hoverboard provisions to the law include:
Hoverboard riders must be at least 16 years old.
Riders must wear helmets when operating Hoverboards on highways, bikeways, public bicycle paths, sidewalks, or trails.
Hoverboards are restricted to streets where speed limits are 35 m.p.h. or less.
Riders can not exceed speeds of 15 m.p.h. on highways, bikeways, public paths, sidewalks, or trails.
If riding at night, boards MUST be equipped with safety reflectors and lights.
Riders are prohibited from operating a Hoverboard while under the influence of alcohol, drugs, or both.
Any violations of this law may result in a $250 fine. 
Just because California law now allows Hoverboards on sidewalks and streets, however, doesn't mean that riders will be welcome everywhere. Metrolink passengers, for example, will not be able to bring boards onto the train, and college campuses like UCLA say that the use of Hoverboards will still be prohibited on University sidewalks and pathways, regardless of the new state law. Because the batteries in low-end Hoverboards have been known to overheat and burst into flames, many airlines will not allow the devices on their aircraft, even as a checked item. To date, Hoverboards are also still illegal on public streets in New York state, as well.
According to the California Highway Patrol, the new restriction are in place to not only protect the safety of the rider, but also to make Hoverboard owners aware of how their actions affect other people and vehicles in public spaces. "They have to be not looking out for themselves, but also looking out for cars that are out there," said California Office of Traffic Safety's Chris Cochran. "And they have to look out for pedestrians."