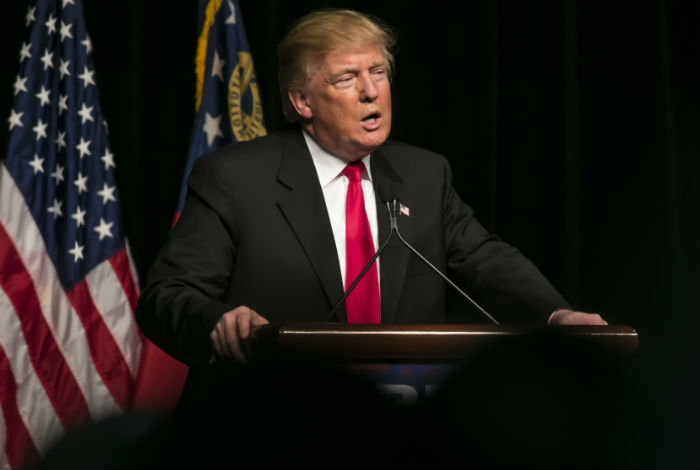 28 Nov

Will Immigrants Face Increased Criminal Charges Under Trump?

President-elect Donald Trump's immigration agenda was a pillar of his campaign, filled with promises to rework the country's immigration system and crack down on illegal immigration. But will those promises mean an increase in criminal charges against immigrants?

As the L.A. Times reports, immigrants across California and the nation are concerned that Trump's administration could stretch the definition of "criminal" in order to remove them from the country. And with the President-elect's inauguration inching closer every day, those concerns continue to grow.
How Many Criminal Aliens Are In America?
As of a 2013 Department of Homeland Security report, there were an estimated 1.9 million "criminal aliens" residing in the United States. That number might seem high, but it's worth noting that it includes any foreign-born person convicted of a crime in the U.S. It included illegal immigrants as well as legal permanent residents and people with temporary visas convicted of crimes in the U.S.
A 2015 study from the Migration Policy Institute concluded that about 820,000 of the 1.9 million "criminal aliens" are in the country illegally. Its research also revealed that about 300,000 had felony convictions, about 390,000 were convicted of serious misdemeanors, and about 130,000 were convicted of low-level offenses like traffic violations.
How Will Los Angeles Respond To Trump's Policies?

The vast immigrant population in Los Angeles is understandably concerned by Trump's policy proposals, but city officials have come out in support of the city's undocumented and documented immigrant populations. LAPD Chief Charlie Beck has promised that the LAPD will not deport immigrants under Trump's policies.
While Beck and the LAPD's support would effectively ensure L.A.'s status as a sanctuary city for undocumented immigrants, the President-elect's policies could undermine that. Trump's platform promises to end sanctuary cities and remove criminal aliens — presumably even those with minor infractions — at the start of his presidency.
The incoming president could make life more difficult for immigrants, especially if he expands what it means to be a "criminal alien." If you or a loved one find yourselves in trouble, consider contacting Armstrong Bail Bonds. Our experienced team of bail bondsmen have served Los Angeles and Southern California since 1926, and are experts when it comes to immigration bail bonds.